The Mākaha Sons has a new Christmas Single which is available now!
You can find the Mākaha Sons' new Christmas Memories single on all your favorite music streaming platforms (Apple Music App/iTunes, Amazon Music, Spotify, & Pandora). Purchase Now or find it on Spotify!
Hana Hou Magazine Presents
Eldest Son
This intriguing read features the last original member of the beloved Island group, Jerome Koko who is keeping the music of the Mākaha Sons alive.
Story by Katie Young Yamanaka. Photos by Josiah Patterson.
CLICK THE IMAGE TO READ THE FULL STORY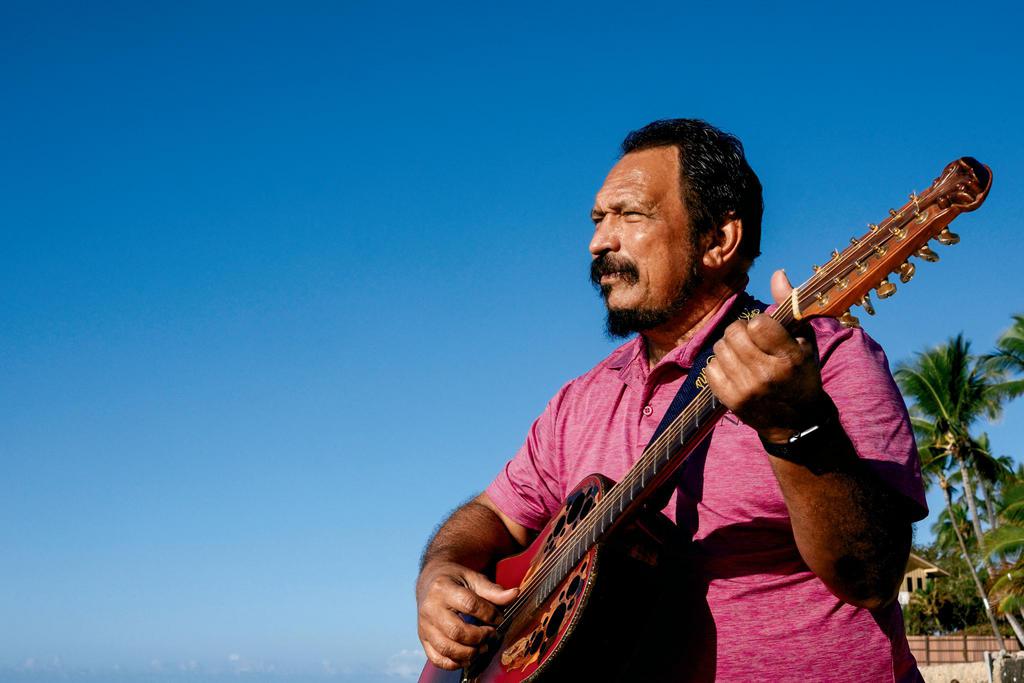 LIVESTREAM AT THE HAWAII THEATRE
VISIT WWW.HAWAIIANMUSICLIVE.XYZ
TO WATCH ALL PAST LIVESTREAM PERFORMANCES
CATCH THE MOONLIGHT MELE CONCERT SERIES EVERY THURSDAY @ 3P HST @  https://www.youtube.com/channel/UCUfNL-ku1aXECwdKOzlw9kA

Purchase The Mākaha Sons' Jerome Koko CD Today!
Listen Now: The Mākaha Sons' Jerome Koko
---
Shop Mākaha Sons Merchandise